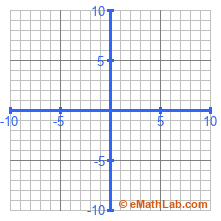 ---
Using the distance formula, what is the length of AB?
What is the x,y coordinate of the midpoint between A and B?
( , )
If B is the midpoint of line segment ABC, what is the coordinate
of point C?
( , )
---
Round answers to the nearest hundreth.